Darling, it is Christmas !
Hallelujah, praise the lord,
he´s watching all our ways,
and if you´ve lost the one you love,
she might come home these days

Darling soon it´s christmas,
best time of the year
merry merry christmas
but not without you, dear

All I wish for christmas,
is that you could be here:
well it´s only christmas
With you being here:

Sleighbells ringing, choires singing
and our whole town is full of snow
there´s eggnog, fruitcake and pumpkin pie,
and this awkward mistletoe

You hear me praying
but all I´m Saying
is that I long for you
(You see)
This dream can only
really come true
if christmas is with you ...
Darling it is christmas,
Hope you hear my song,
Please come home for christmas,
home were you belong

I´ve been waiting all year long
For you to come home to me,
Darling now it´s christmas,
spend it here with me.

If I had the power
I would drag you home
But my hand reaches open space
So I get more weary with every hour
when I long for your lovely face

Darling it is christmas,
Please come home to me,
lonely lonely christmas,
Baby don´t you see :

I´ve been longing all my live
For you to be with me

Darling now it´s christmas,
you should be here with me.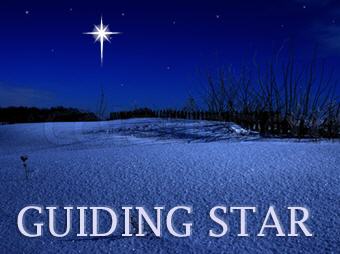 Guiding Star
Ice crystals, snowflakes and candlelight
everyone loves christmas time
I walk alone through the winternight
in the distance the church bells chime

So many years I´ve been far away
now I will stay here for good
(no more) places to roam
I finally found home
(and) if you ask why
just look to the sky:

I always followed the guiding star
it shines through the darkness so bright
(it´s) christmas and I will make sure we are
together in this holy night
Finally home with the family
all my loved ones are here
gathering round a huge christmas tree
sharing a love so sincere.

So many years I´ve been far away
now I will stay here for good
I don´t want to roam
(other) places than home
(and) if you ask why
just look to the sky:

I was brought home by the guiding star
it shines through the darkness so bright
christmas is here and I´m glad we are
together in this holy night
Look at the guiding star in the sky
and if you gaze into the light
you might even see all the angels fly
at christmas in this holy night
at christmas ... in this holy night